Whether you are building or remodeling your home, stone countertops will add beauty and elegance to any room.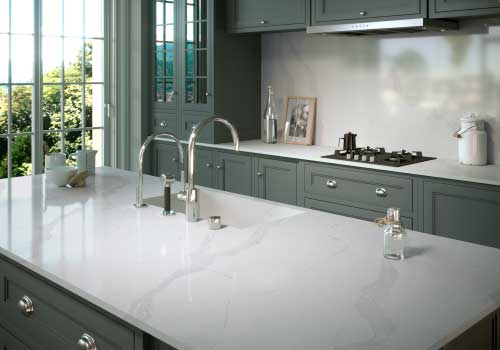 QUARTZ COUNTERTOPS
Quartz countertops are know for their beauty, performance and durability. This manmade product is engineered for today's busy lifestyles, offering a low-maintenance option that is stain and scratch resistant, nonporous and has over 70 colors and patterns to choose from.
VIEW GALLERY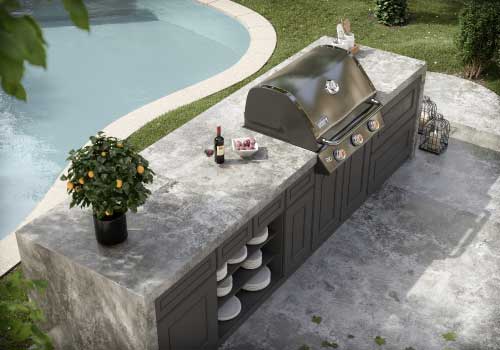 DEKTON COUNTERTOPS
Dekton countertops, an ultracompact surface, are the definition of durability. Unlike other surfaces, they can be used both indoors and outdoors and are fireproof, highly resistant to scratches, stains, abrasions and freezing temperatures. Best of all, they are easy to maintain and have a large range of colors and finishes that resemble other surfaces like natural stone, wood, metals or concrete to suit all lifestyles.
VIEW GALLERY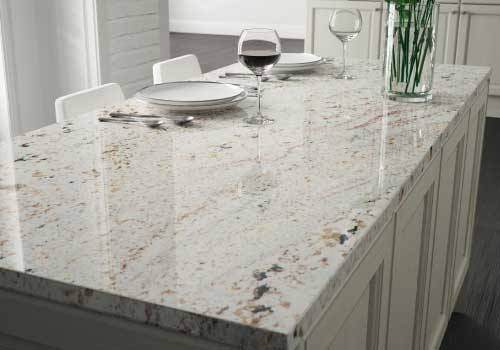 GRANITE COUNTERTOPS
Granite countertops add natural beauty to your home. Each slab is as unique as your kitchen or bathroom because it comes from the earth. When sealed properly, granite is stain, scratch and heat resistant.
VIEW GALLERY